Machine with work platform, to review, measure and pack plans tissues straws, with the margin alignment by optical sensors, tension and compression drivers. Used for large productions.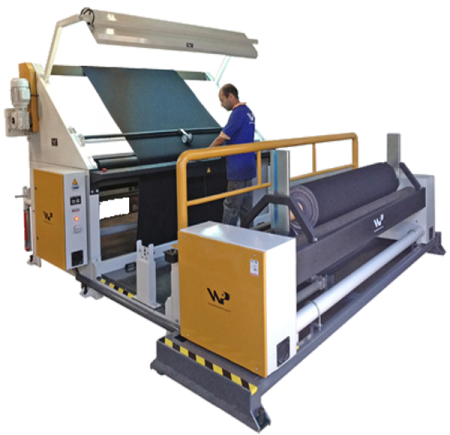 Technical Specifications
Working speed: Variable
Electronic counter: CP20 + pulse generator 44V8 0030
Drive and reversal: Command
Frame: Steel
Standard voltage: 220V
Installed power: 12A
Useful width: Variable
Dimensions: Variable
Color: White
Used for large productions, the textile K-AL-CT model machine is used as a working platform for packing, measure, and review plans tissues pipes with compression, tension controllers and alignment margin for optical sensors. Made of steel, it has a steel frame with usable width, size and speed of work variables.